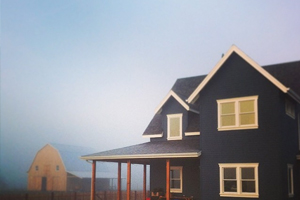 Roofs, especially roofs in Portland are expensive to set up and maintain and there is no argument about this. As a home owner, you also appreciate the fundamental role the roof plays in offering safety against weather, adding aesthetic value for your home and protecting the rest of the structure. This is one of the reasons roofing contractors are revered in the construction industry today.
As such, it is crucial to engage professional roof repair services in case you suspect structural weakness. This will guarantee that this crucial part of your home is taken care of. Before engaging a contractor, you need to have an idea on the common roof problems to be on the lookout for.
Roof leaking and moisture: The essential role of a roof is to keep away external weather elements. However, extreme weather such as hailstorms and ice damming can cause damage that necessitates immediate roofing services for your home. The Metal Building Manufacturers Association (MBMA) identifies that poor installation of flashing, poor seams in single-ply membrane roofs as some of the common causes of these leaks.
Ponding water: Whatever the type of roof you have, roofing contractors insist this problem can occur. There are many reasons for this and your roof repair expert will examine them including dead-level roof, improper mopping while laying hot bituminous roofs among others. After identifying the problem, repair work can start in earnest.
Puncturing: During installation or even re-roofing your roofs can get punctured especially in single-ply systems. According to the Center for the Advancement of Roofing Excellence (CARE), this is one of the topmost problems in roofs especially where there is high construction traffic.
Improper repairs: Wrong choice of materials for example will increase the weakness of your roof whatever the type. This calls for careful consideration to avoid exacerbating the problem.
Other common problems with roofing services include poor maintenance, blistering, reduced wind resistance among others. With qualified roofing contractors all these problems will be sorted promptly and professionally.