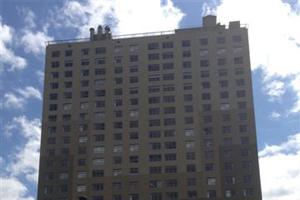 The Roof Repair Service You Need
Pioneer Roofers specializes in all areas of quality roofing services in Portland. As one of the premier contractors in the Portland area for the last 20 years, we offer a wide range of repair solutions that will ensure your roof is restored to its original high standard. Even if we did not install the roof initially, our excellent craftsmanship will have your roof functioning like new.
If you have a damaged roof in the Portland area, call us and we will come out for an inspection. After the inspection, we will get right to work on the repairs so you can go back to worrying about other things.
---
The Repair Process
We begin with a roof inspection to determine what is needed. Roof leaks are some of the most common issues we deal with, they are visible and directly accessible. Leaks shouldn't wait, because water damage is progressive and can quickly lead to greater damage. Repairs in Portland can be tricky due to excessive moisture in your home that can lead to all sorts of problems that end up costing you a lot of money in repairs. If mold is allowed to grow in areas of excessive moisture, you may have more than monetary costs to worry about, as the health problems you and your family could experience would be detrimental.

Broken Shingle Repair

Broken shingles are another common roofing repair issue in Portland that need to be addressed as soon as they are noticed. If a broken or shattered shingle is not repaired, moisture can spread throughout the roof and weaken it. This makes it less likely to be able to withstand harsh weather conditions and excessive rain. Around the Pacific Northwest, we experience weather all the time that can be damaging to your roof if proper repairs are not made.

Identify Roof Damage

Other types of roof damage that may be problematic include peeling and blotched paint along the side of a house near the roof and stained walls on the interior of the house. These are signs of excessive moisture and could even indicate further troubles brewing on your roof. Get these issues addressed by calling us today.
Emergency 24 Hour Roof Repair in Portland
Our 24-hour emergency roof repair division in Portland is available any time of day or night to handle your roofing needs and concerns. We will come for the inspection, give you an estimate, and work with you every step of the way so you will never be in the dark in regards to the status of your repairs. As we go about the repair process, we will tell you about our process and how it will benefit you and your home. This way, you will never have to question our process and will be fully confident in our repairs that are being performed.

Contact A Contractor in Portland

If you have a list of roof repairs that need to be performed, call us today. We would be happy to speak to you, click here to contact us about any issues going on with your roof. We are one of the premier roofing companies in the Portland area, and we promise to get your roof set to last a lifetime. Don't wait on repairs, contact us today.