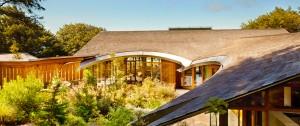 When You Need Residential Roof Repair
Your roof, like most things you own and use on a daily basis, is prone to suffering from wear and tear over extended periods of time. While all roof types generally last for a long while, they will eventually suffer from damages and age. If you ever run into a situation that sees you in need of good residential roof repair in Portland, give us a call at and get the issue addressed quickly and efficiently. We offer the best roofing services in Portland; including leak repairs, and we will get your roof back to peak performance before you know it. Just give us a call today and we can get right to work fully inspecting the issue so we can start making repairs and fix any issues that arise.
Common Roof Problems & Leaks
Damages can be caused by any number of factors. Sometimes, even if your roof is built to withstand heavy rains and snowfalls, the precipitation will be too much and sagging can occur. Other times, shingles can be cracked or damaged in other ways due to animal or weather interference. Without regular roof maintenance, damaged shingles can lead to growing moss and other issues on the top of your roof. Though it does not happen often, sometimes wind storms in the Pacific Northwest can knock over trees and damage your roof unexpectedly. It is always better to get these issues corrected as soon as you notice them to ensure you won't have to deal with any additional damage later on down the line.

Leaks are another common occurrence that causes the high demand for residential roofing services in the Portland area. Since it tends to rain here often, leaks can be caused by a variety of factors as well; including, broken shingles, heavy rains, or natural disasters. Broken shingles should not be allowed to wait, they lead to further damage by letting water build up and form heavy areas in your roof. These heavy areas will eventually lead to leaks if they are not addressed properly, so call our roofing contractors before it's too late! You will want to have leaks fixed as soon as you can, as water damage can be a devastating expense to your home. Mildew and mold can grow if given enough opportunity, and structural damage will occur if the leaks are left unchecked. If your roof is having issues, don't wait until you have to replace it, contact our roofing company before the problem gets out of hand.
How To Maintain Your New Roof
For the best in residential roof repair company in Portland, call Pioneer Roofers! We will come out for an initial inspection so we know exactly what we are dealing with, and then we will get right to work. Don't wait until it is too late. Call us today: (503) 281-0305