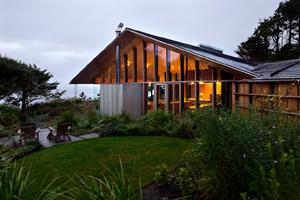 Get the Best Residential Roofing Services Portland has to offer
Since 1994, Pioneer Roofers has served the Portland area with exceptionally professional roofing for residential homes.
With 20 years of knowledge and experience, we pride ourselves on providing exceptional customer service while delivering a quality product and roofing Portland can count on. We install a wide range of roofing styles catered to your personal preferences and needs.
We always offer free estimates, so you can feel confident moving forward with our roofing contractors for Portland project.
A roof is more than just the top of a building. It protects us from rain, holds in heat, and compliments the building's architectural style.
Great roofing that exceeds your expectation, that is always our goal; and, your satisfaction is important to us. Our services include flat roofs, garden roofs, commercial roofing and much more. Contact us today and let us know what we can do for you.
---
What type of roofing is right for a Portland residence?
---
Improve your Portland home's durability and efficiency with a new roofing installation.

Our staff is highly trained and certified to install a variety of roofing Portland can count on. As licensed roofers, it is our responsibility to be knowledgeable and up-to-date on current roofing regulations and guidelines. Choosing Pioneer Roofers guarantees you'll have a roof that lasts for years. Our roofers regularly install specialty roofing types for entertaining and even eco-friendly roofs. We know a reliable roof begins with the installation, and that's why we only use the highest quality materials and underlayments.
---
Make sure you'll never have to worry about a leaky roof on your Portland home again

We only use premier materials on all of our Portland roofing projects. This ensures that your home and roof will last as long as possible through any weather. As you go about your daily routines, the last thing you want to worry about is the durability of your roof. This is why we use special techniques and materials to ensure a proper, well-fortified instillation. Whether you're installing a roof for your business or home, we have you covered for years to come.
---

Get guaranteed roofing in Portland

We back up all of our Portland roofing services with warranties that cover 15 to 25 years. This guarantees your replaced roofing is protected in any scenario. Our roof work and warranties are also non-prorated, so you can rest easy knowing that your roof is built to last. A roof over your head is one of the most basic needs, and it shouldn't be something you have to think about. We'll install a roof you can rely on. Get guaranteed roofing from the best roofers in the industry.
---
Never let your Portland roof get left in the cold during an emergency!

From leaks and broken shingles to damage from natural disasters, we offer the best roofing Portland repairs in the area. The Northwest is notorious for harsh weather, and between windstorms and steady rains, leaks happen often and can prove damaging if left untreated. This type of damage must be taken care of as soon as possible to avoid mold and pest invasions. Broken or damaged shingles should be repaired quickly as well so the destruction doesn't spread. Call us today for your roofing emergency needs. After 20 years of Portland roofing service, we know how to get your roof fixed and fortified in no time.
---
Contact us today for residential roofing in Portland!

As the premier roofing company in Portland, our friendly, knowledgeable staff is ready to take on any challenges and tasks with thorough knowledge and a decade's-worth of professional know-how. We offer warranties that are suited to your needs and cover the repairs for any damages that occur without any questions asked. Call us today for the best roofing repair service in Portland.