Wondering Where to Find A Roofing Contractor Near Me?
F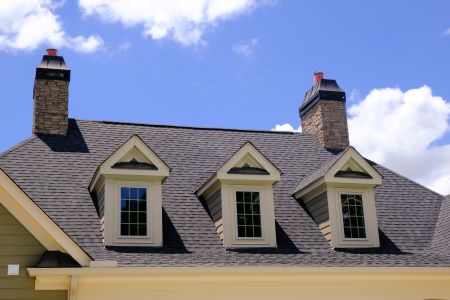 inding the perfect roofing contractor in West Linn doesn't have to be difficult. At Pioneer Roofers, we have been West Linn's roofing contractor of choice for more than 20 years because we provide high-quality, timely, and customer-oriented work. The roofer business is for those passionate about craftsmanship who know the value of creating something that may outlive themselves and providing their community with the best they have to offer every day.
We pride ourselves on quality work and back it up with exceptional warranties. We live, work, and use the same buildings we provide roofing services to. Providing the surrounding area with the best roofing services is about ensuring a prosperous community. By providing people with exceptional roofs, they can be confident they will be protected year after year. You should never have to worry about the quality of the construction of your roof, materials, or longevity. With us as your West Linn area roofing contractor, you won't have to.
We Can Be Your Next Commercial Roofing Contractor
As the premier roofing contractor in the West Linn area, we've supplied many local businesses with roof repair. Our extensive training and continuing education regarding techniques, structural guidelines, and new advancements in roofing allow us to produce work that meets any need. These include energy-efficient techniques that can save your business money by reducing heating and cooling costs.
Our job as your roof contractor doesn't just end when the job is over either. In addition to using materials of the highest quality, we guarantee our work. That's because every employee we bring into the Pioneer Roofers family is a dedicated individual at the height of their craft. We make sure they know that every job demands excellence, and we seek individuals who continue to provide outstanding craftsmanship job after job.
You Found Your Local Residential Roofers Near Me
Our quality and drive to be the best roofing company in West Linn doesn't stop with commercial roofing services. We offer all of the same wonderful roofing services to our residential clients as well. We know you want a roof you can trust, built with quality construction and solid materials. Customization is also key in many of these projects, and we can design and build the perfect roof for you whether you need a sloped roof, flat roof, metal roofing, or a gorgeous workable garden roof.
Your Search for Roofing Companies Near Me Is Over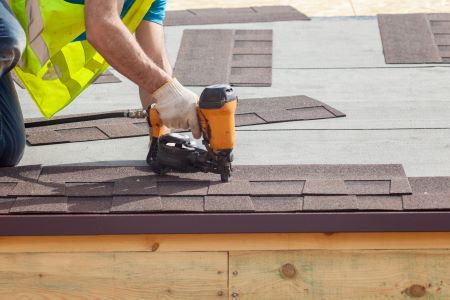 Not all contractors in the roofing company area are equal. You must consider durable roofing materials, construction roofing, and affordable pricing. That's why people choose Pioneer Roofers for their quality roofs. We only use the highest quality materials, and our team of experienced roofing professionals is the best in roof construction and maintenance. Plus, we offer extremely competitive pricing without sacrificing quality service. We offer a wide variety of roofing services to solve any roof issue you may have. Choose Pioneer Roofers, and we promise to make sure your next roofing job is done right.
Other Services Include:
Roof replacements

Entire roof installations

Roofing repair
For an honest West Linn roofing company that provides the highest quality work, contact us today.