Offering 
Portland Roof Replacement Financing
If Needed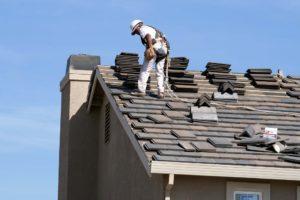 Roofs aren't designed to last forever. Depending on the materials you use, a typical Portland roof may last between 15 and 30 years after installation. This number may be increased with regular maintenance. When home and business owners need their roof replaced, they look to one of the Northwest's most trusted roofing companies, Pioneer Roofers.  At Pioneer Roofers we've been providing local roof replacement Portland services that the metro area has depended on for over 20 years.
If you have been searching for a
Roof replacement company near me
We are here to help you through every step of your roof replacement process
We take steps to ensure you have the best experience possible when taking on the significant project of replacing your roof. We start with a roof inspection for every customer that hires us for roof replacement in Portland. If we find that you have multiple options in approaching this project, we'll cover these with you in full. Sometimes roofs only need repairs, other times a replacement is an urgent necessity. Here is a brief outline of our Portland roof replacement process:
Inspection – Before we perform any roofing services, our Portland contractors will inspect your existing roof. Depending on how many shingles deep your roof is, a full or partial re-roof may be an option. If the roof is damaged, our roof inspection company may be able to repair it as well. Once we've identified your options, we'll go over them with you so you can make the best decision for your situation.
Consultation – When it is time to replace your roof, you don't necessarily have to use the same materials as before. This can be a great time to change the style, materials, or functionality of your roof. As a full service company, we can do it all. We'll work with you to identify your needs, wants, and pinpoint the perfect replacement options for you.
Replacement – We'll cover our services in full before beginning. That means up-front pricing in writing. Our contractors only use the highest quality materials, and we've replaced thousands of roofs over the past 20 years of service to the Portland OR area. We know how to produce quality protection for your home. Every roofer we hire has the skills and experience necessary to deliver the highest quality roof replacement/Roof Repair. We use top of the line equipment, and every job is overseen by a veteran foreman.
Experience the best residential or
commercial roof replacement service in portland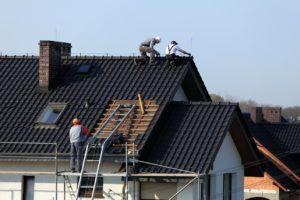 Commercial and residential buildings often require significantly different materials and services. Our extensive experience ensures we have the same methodical approach for replacing both types of Portland roofs. Here are some of the variations between the two:
Residential Roofing Services
– We've provided hundreds of Portland home's with roof replacements/roof repair. Our roofers can recommend the right type and materials for your property and the area you live in. Many homeowners find it beneficial to change the style of their roof to add extra storage or living areas. We can help you create the perfect aesthetics along with the durability you expect.
Commercial Roofing Services
 – Commercial buildings use a variety of materials. Depending on the commercial application, the metal roofing may need replacing. Garden and patio roof clients benefit from our experience of creating and installing these multi-function roofs. No matter what your industry or building type, we can provide you with an affordable, durable, and carefully installed roof replacement for your business.
In some cases, our initial assessment of your home may determine that a full roof replacement may not be necessary. Other approaches like our re-roofing service will update your roof to extend its lifespan and prevent potential damage. Call us today to determine which of our thorough services is best for your Portland roof.