Roof Inspection Benefits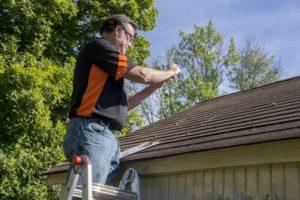 Do you know the benefits of a roof inspection? With a proper roof inspection, Portland home owners can avoid surprise roof repairs, damage, and wear. These are beneficial for every variety of roof, especially those that support weight or are more likely to suffer from puddling. A great roof inspection is only as good as the company that performs it though, and that's why Portland property owners rely on Pioneer Roofers when they need a quality roof inspection.
A professional roof inspection is your first line of defense!
Even people who don't live in Portland know how rainy it can be. This is one of the biggest risk factors for roof damage in the Northwest. Water can cause damage over time, or all at once if other factors like wind storms & debris cause additional structural damage. As your first line of defense from the elements, there are some great benefits to having regularly scheduled roof inspections.
Benefits Of Having Your Roof Inspected
Damage Prevention – With a scheduled roof inspection, your residence will benefit from our expertise. As professional roofers, we know exactly how and why problems occur in different roof types, when they occur, and where to find them. Some problems can be difficult for a layman to detect, so performing an inspection yourself might mean you're missing a subtle clue that our professionals will catch. Catching problems in their infancy allows you to get timely repairs that preserve your roof and increase its lifespan.
Damage Detection – Damage can occur from a variety of sources. Termites, natural wear, rodents and small animals, windstorms, and more can damage your roof. If you notice something out of the ordinary, hiring a professional to investigate the issue is a smart solution. We'll speak with you about any concerns you may have. Detailed inspections are designed to not only address your concern, but to catch any additional areas of damage you may be unaware of.
Roof Maintenance – Depending on the style of roof, average lifespans range from 15 to 30 years. Without proper maintenance this number can shrink drastically. The average cost of a new roof is $12,000. For some roof types and sizes this can exceed $25,000. It's much more cost effective to perform regular upkeep than to replace your roof, and regular inspections allow you to maintain its longevity instead of surprise roof repairs.
Professional Roof Inspections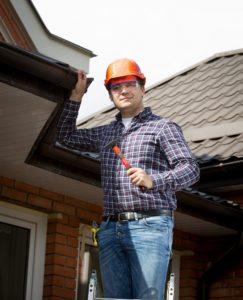 We've been the local source of expertise that Portland business and home owners have trusted for over 20 years. As a licensed, bonded, and insured roofing company, we've dedicated ourselves to providing the highest quality and most trustworthy service. All of our pricing is up-front and on paper, because our priority lies with our customers first. We can provide complete inspections for roof types that include:
Flat Roof Inspection
Pitched Roof Inspection
Garden Roof Inspection
Tile Roof Inspection
Metal Roof Inspection
Shake Roof Inspection
Shingle Roof Inspection
Patio Roof Inspection
Whether you've recently suffered roof damage or just want to make sure your roof is in the best condition it can be, call (503) 281-0305 or Contact Us and schedule your inspection today.
Other Services We Offer