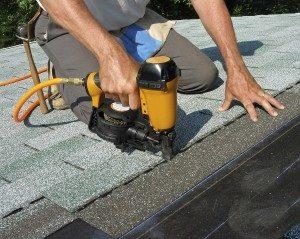 Benefits of a Re-Roof
Residential Roofing in Portland has to hold up under year after year of rain, freezing conditions, and damage that moss and mold can create. In time, especially on older homes, material begins to breakdown and separate, resulting in leaks and causing the need for a re-roof installation. Specific sections can be repaired but if the damage is widespread or if the roof is old it is generally better to opt for a good re-roof in Portland. Pioneer Roofers is the premier company for a residential re-roof in Portland. Residential Roofing
Re-Roofing Portland
As stated above, a re-roof in Portland, over existing residential roofs is a possibility. This involves working waterproofing into the current roofing material and replacing the trouble section. This solution typically works best when the leaking or dysfunctional roofing area is small and the damage is not pervasive. Because a re-roof in Portland covers over existing roofing material it does not offer the same stability that a residential tear off does.
Benefits of Residential Tear Offs
Residential tear offs create a sturdier roof repair solution than a re-roof in Portland because they get down to the foundation of a roof. All faulty and compromised roofing is scraped off. Once done, roofing contractors are able to find any damage done, not only to the foundation of the roof but also to the attic and drywall inside the home. Any mold that has taken root beneath the roof or inside the attic can be treated before new roofing material is added.

This stronger roofing option means you can rest assured that the new roof will fall under the manufacturer's warranty—where as a re-roof in Portland may not. All weak and damaged areas will be shored up, because all roofing material is new. Your roof is guaranteed to be waterproof and weatherproof to make it through any conditions for years to come.
Re-Roof Portland's Experts
We have been contacted repeatedly for re-roof in Portland and doing roof tear offs for over 20 years. Our reputation as trusted roofing contractors is built on decades of happy customers. Our compatible, upfront pricing, dedicated expertise, and friendly, on-time service bring us word-of-mouth referrals everyday. We are licensed, bonded, and insured to guarantee your re-roof in Portland will be done with expert care and guaranteed for years to come.
Call Pioneer Roofers today for an estimate on your residential re-roof Portland or roofing tear off.
3 Ways To Know You Need A New Roof
---
Other Services We Offer