Quality Re-Roof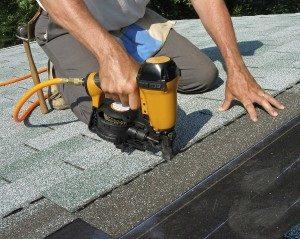 When it's time for a good re-roof, Lake Oswego property owners have a lot of considerations to make. The first is whether or not a re-roof is the appropriate option. These can involve both repairs and the overlaying of new roof shingles, shakes, or tiles over existing ones. Roofs can only support a number of re-roofs, and for certain shingle types it can be best to undergo a tear off first. The expert re-roofers at Pioneer Roofers have been performing re-roofs in Lake Oswego for over 20 years. We'll help identify the best option for you and provide exceptional work at an affordable price.
Get more with an experienced re-roof provider
Let our experts help you to determine the best course of action for your roof.
There are a number of advantages to a re-roof, but without professional consideration you may find the results are lacking. That's why we take some important measures for every single one of our customer before providing a re-roof Lake Oswego properties may not benefit from.
Roof Inspection and Diagnosis – We always perform an inspection of the roof in question first. If a roof has already been re-roofed once, in many counties it may not be eligible for another one without a tear off first. Certain roof tiling, shakes, and shingles also provide an uneven finish without an initial tear off. A re-roof that is performed when it shouldn't be can violate safety codes, look ugly, and leave gaps where pooling water and moss growth can cause structural damage.
Roof Consultation – After our inspection we'll consult with you. This allows us to present our findings, cover your options, and give you the opportunity to make a truly informed decision about how to proceed. We provide re-roofs Lake Oswego business and home owners can depend on. That means up-front pricing, expectations, and honest work.
Re-roofing – If re-roofing is the best option with or without a tear off, we get to work quickly. All of our roofers are thoroughly trained and highly experienced. They can operate safely and efficiently, providing a re-roof that's designed to protect and last. We only use the highest quality materials for roofing and repair. These often come with extended manufacturer warranties to match our stellar craftsmanship
Get a Re-roof when you need it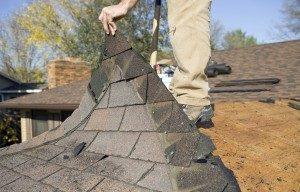 Re-roofs are beneficial when:
Shingles are missing
Wood shakes are warped
Tiles are cracked
Shingles are thin or brittle
Tear Offs are required when:
Roofing is in poor shape
Roof has too many layers
Roof decking is bad
Shingles are incompatible with roof
When you need a skilled re-roofing company, we've got you covered. With honest and detailed consultations, and services performed by experts using the highest grade materials, you won't find a more reliable choice for your re-roof in Lake Oswego. Call (503) 281-0305 or Contact Us today for a re-roof Lake Oswego trusts.
Other Services Include: