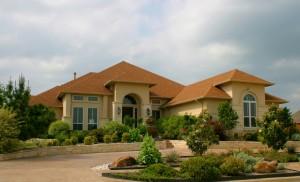 Best Pitched Roof Repair
As the Portland pitched roof repair experts, Pioneer Roofers has over 20 years of experience. Our top-notch pitched roof repair contractors have the special skills, experience, and know how to repair any style of roof. Working safely to preserve as much undamaged roof as possible, our employees work to clean, seal, and repair pitched roofs so they are guaranteed to withstand the weather and elements. When you need quality roof repair in Portland, Pioneer Roofers has a reputation as the go-to company to call.
Repairing Pitched Roofs
Preserving the rich style a pitched roof has to offer, our employees start with a full inspection. That means looking inside the attic when there is one, and making certain we know the exact and full extent of the damage. All damaged areas are thoroughly removed and cleaned of the damaged material. We use top-of-the-line materials that are time test and proven to work. When the pitched roof repair is complete you will know that your roof is sound.

Commercial and Residential Pitched Roof Repair
Check out our gallery to see some of the roofing projects we have done. At Pioneer Roofers, our years of experience and testimonials have encouraged many new customers to call us for a free quote. Our knowledgeable staff can begin by answering questions over the phone, and we are able to get to your home or business quickly. We have worked on very large jobs for commercial and residential – regardless of the size, we can handle it. We treat them all with the highest level of care and the best material available.
At Pioneer Roofers we look for ways to save. If we can buy bulk or find other ways to save, we pass that savings along to you. While our pitched roofing repair material is the most advanced out there and our labor force is the most skilled, we still work to keep our pricing affordable.
Call Pioneer Roofers today for your free quote!