Pitched Roof Repair You Can C0unt On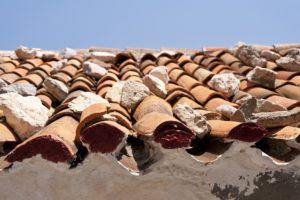 Pitched roofs are one of the longest lasting roof types you can have, but they only maintain their longevity when they receive regular repairs. You don't want to wait on great pitched roof repair in Beaverton. When something goes wrong with your roof it can cause progressive damage and get exponentially worse over time. When you need repair for your pitched roof don't wait to contact Pioeer Roofers. We've been providing Beaverton with the best pitched roof repairs for more than 20 years.
Comprehensive Pitched Roof Repair
Our pitched roof repair services cover every problem you may encounter for the life of your roof. We handle any roof related issue, including:
Roof leaking and moisture
Poor workmanship and installation
Tenting, blow-offs, billowing
Poor repair work
Roof shrinkage
Safety concerns
Blistering
Punctures
Ponding Water
Trusted Pitched Roof Repairs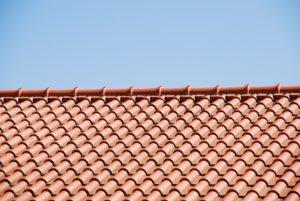 Experience – With 20 years performing pitched roof repair in Beaverton, we know what can go wrong. Having a company with the experience to tackle any pitched roof problems you may encounter and provide fast, efficient, and reliable repair is invaluable. We've seen everything Beaverton can throw at a roof, at all stages of a roofs life. Whether you've just discovered a problem or have had one on the back burner for years, we've got the equipment and skill you're looking for.
Knowledge – Experience is wonderful for learning about the details of a problem that only hands on training can provide, but a sound foundation is everything. Our roofers are highly trained in all areas of pitched roof repair in Beaverton. When you choose us to repair your pitched roof you're getting specialists. Our team have devoted themselves to roofing. We live it, we breath it, and we do it every single day. We excel at problem identification, diagnosis, and repairs.
Equipment – We've got industry leading equipment to perform all our pitched roof repairs in Beaverton. This helps speed the flow of work by ensuring all our tools function at the highest capacity. We also use the highest grade repair and replacement materials. Whether it's weather proofing, slats, tiles, shingles, or more, high quality repair can only be achieved with high quality components. With the care we exercise, your roof will continue providing great protection for years to come.
For the most reliable, efficient, trustworthy pitched roof repair in Beaverton from expert level roofers call (503) 281-0305 or Contact Us today.
Other Services Include
Beaverton
Beaverton is a small city with a lot going on. The robust and always helpful Beaverton City Library is a fantastic resource. It doesn't just check out the ability to learn something new, this library hosts regular events that bring children, teens, or adults together with those of similar age ranges and interests. It's a great place to read and make new friends.
When Beaverton citizens want to take those friendships outside the library, they frequently choose the Beaverton Farmers Market. With a wide variety of produce, art, and food items it's a wonderful place for the community to come together.