Pitched Roof Installation
Pitched roofs provide some wonderful benefits, but only when they're installed correctly. When you want capable, efficient, and reliable pitched roof installation in Beaverton, you want Pioneer Roofers. The average roof can last as long as 30 years when it is professionally installed and correctly maintained. This is heavily dependent on the quality of craftsmanship and the materials used. With a team of experts who specialize in roofing, we've got the experience and knowledge to install pitched roofs in Portland that stand up to the elements year after year. There are some wonderful benefits to pitched roofs:
Pitched Roof Benefits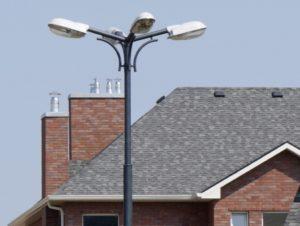 Increased Space – A pitched roof installation in Beaverton provides you with more space than a flat roof. We can work with your existing structure to provide you with an attic or even the space for a fully furnished room. These are often used as offices, guest bedrooms, and even rental rooms. When you want to increase your square footage without the need for outward physical expansion of the home, you won't find a better solution than a pitched roof installation.
Lifespan – When you want a long lasting roof, you want a pitched roof installation in Beaverton. Because of its sloped nature, pitched roofs perform particularly well in the elements, especially snow and rain. This can be extremely useful in the Northwest where conditions can really wear on roofing. The materials used are often much more weather resistant and durable than those on flat roofs.
Insulation – Because of their construction pitched roofs in Beaverton can be very well insulated, much more so than flat roofs. This means that in addition to increased energy efficiency, you'll also get a quieter, warmer living space both within and below the pitched roof.
Aesthetics – With natural material options like wood shakes or roof tiles means you'll get the look you want. We work with a wide variety of materials when we perform a pitched roof installation in Beaverton. Whether you have something in mind already or you need help determining the perfect roofing material, we can help. Our expert roofers can work with nearly any material.
From gorgeous tile roof installation that makes your property pop to natural wood shake roof installation and more, when it comes to pitched roof installation we do it all. For comprehensive pitched roof installation in Beaverton from a dedicated team of experts, call (503) 281-0305 or Contact Us today.
Other Services Include:
---
Beaverton
Beaverton is a lovely little sleeper city with all the amenities you'd expect from such a beautiful place. At the fantastic Beaverton City Library there is a wide variety of classes for young children, teens, and adults. From hobby specific clubs to classes that teach things like computer skills, it's a great resource.
After you've learned about pitched roof installation at the library, there's no better place to meet people and talk about it than the Beaverton Farmers Market. With produce and local good from chefs and artists it's a truly wonderful way to embrace the community. Beaverton is so welcoming you can be sure it will embrace you back.