Why You Need Flat Roof Repair
Flat Roof Repair Portland is a necessity. That's why Pioneer Roofers have made it our mission to perform affordable, exacting, and friendly flat roof repairPortland. We understand how much aesthetics come into play in the Northwest. Having aquality flat roof can be a wonderful option for a house, providing an easy way to get rid of pine needles and leaves. Not having to worry about falling off a sloped roof, and having a place to kick back with an amazing view in the summer can be wonderful. Even so, flat roof repair and maintenance in Portland should not be ignored. Pioneer Roofers have the knowledge to provide incredible flat roof repair and keep you dry all year long.
Residential Roofing | Commercial Roofing
Comprehensive Flat Roof Repair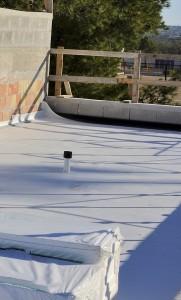 Flat roofs pose a number of unique repair situations that other roof types just don't experience. Pioneer Roofers have been aiding Portland residents in flat roof repair for over 20 years. Our roofers are up to date on all the latest techniques and materials required for flat roof repair Portland. No matter what problem you may face, no matter how daunting it may seem, Pioneer Roofers can repair it. We cover everything, including:
Leaks – All flat roof owners will face ponding water. It comes from having a roof with little to no sloping. If left untreated, these pools of water can lead to roof leaks that can damage surrounding wood beams and insulation. We have the materials and experience to remove any standing water and re-coat your roof for durability and water proofing. Once we finish your flat roof repair Portland, you can rest assured you'll have years ahead of you free from roof leaks.
Degradation – Flat roofs can be made out of a variety of materials. Some of these materials are better suited to certain environments and possess many different characteristics. We can handle your flat roof repair due to material degradation and repair it the right way. There are best materials and practices for your roofing material type, and at Pioneer Roofers, we know them all. We provide the best work and the longest lasting flat roof repair Portland.
No matter how large or small the area, we can repair what really needs it. Our roofers can perform whole roof tear-offs in the event that your entire roof is compromised. If you only need a small area of repair we can seamlessly blend it in with your original roof. We inspect the roof both before and after to ensure accurate and comprehensive repairs. We also provide recommendations based on the damage and repairs needed to prevent future damage to your roof. We value your home, and will never leave you wondering what needs to be done. Sometimes something as simple as a leaf guard is all that is needed to alleviate your roofing problem.

---
Contact or call Pioneer Roofers at the first sign of damage to your flat roof. Our carpenters are fully equipped, bonded, insured, and prepared to handle all your needs for flat roof repair Portland.