Quality Commercial Roofing installation and maintenance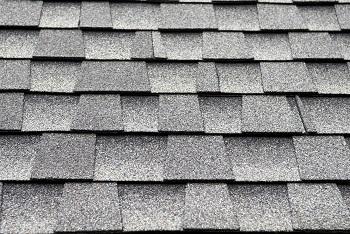 Since 1994, Pioneer Roofers has been the best choice for commercial roofing Portland projects. We have years of experience working as contractors in Portland; with installation and repairs around the metro area, our knowledgeable staff is very skilled with the many different types of roofing projects.
When it comes to our quality commercial roofing services in Portland, we know that customer satisfaction comes first. We work hard to ensure you and your business are set to thrive with your new roof. Contact us today and we will ensure a job well done.
---
Commercial Roofing Contractors for any Roofing System

As a licensed roofing company, it is our responsibility to know the ins and outs of the roofing business, including new trends in roofing techniques and guidelines. Our staff's extensive training in all aspects of commercial roofing ensures you will get the best service available for your business' roof. There are many businesses you can choose for your commercial roofing in Portland needs, but you will not get the exceptional customer service and quality degree of work offered at Pioneer Roofers from any other Portland Roofing Company.

Guaranteed Roof Service

Our materials are not only energy efficient but are also the highest quality materials available. We know that as a business owner, the last thing you want to worry about is your commercial roofing in Portland. You have a lot of other responsibilities to take care of. That is why we only use the best materials and tools available. The materials we source will ensure your company's roofing will last for years to come. We take extra care on every job we perform, installing everything correctly with precision.

Roof Warranty

To prove that we offer the best service using the best materials, we back up all of our work with a non-prorated warranty. These roof warranties can cover 15-25 years and will give you peace of mind in knowing that your roofing is built to withstand years of weather conditions and aging. The best roofs are those you do not have to think about ― especially for businesses that have other concerns and daily activities. If you want a roof you can trust, and that is backed up every time, we are the company to choose.

Roof Repair and Roof Maintenance in Portland

Even if extreme care is given to the commercial roofing installation process, repairs are sometimes needed. We specialize in these varied types of roofing repair. Leaking commercial roofing in Portland is a problem no matter what kind of business you run, which is why we offer roof repair services that promise to get the issue fixed as soon as possible. If your roof has been damaged due to some kind of natural disaster, we can get it back to its original condition in no time.

Portland Roofing Contractors

For commercial roofing in Portland, we are one of the premier roofing companies in Portland, and will provide you will exceptional service and quality work no matter the nature of the job. If your business is in need of a re-roofing or basic roofing repairs, give us a call and we can set up the project as soon as you are ready.

A quality roof is a crucial element to any structure. When it comes to your roof, we have the team, quality materials and expertise to take care of your office building. From assessment, and installation to repair and full on roof replacement, our team is equipped for any type of roof work. Our training and experience is what sets us above our competition.