Planning On Installing a New Roof?
One of the most important investments you can make in your home is the roof. Hiring credentialed roofing contractors that know what they are doing can make all the difference when it comes to quality. There are many companies out there that specialize in roofing services. Sorting through them can be a daunting task. To avoid putting your home at risk, it is best to seek professional contractors who can provide you with all their credentials and confirm their credibility.
3 Important Roofer Credentials
Licenses, bonds and insurance are the three most sought-after credentials in regards to a contractor. These can ensure a roofing contractor will be help liable for the work they do. Learn more about what these important permits mean:
Licensing
First, confirm that the roofer is licensed by the state and that this license is in good standing. A state license is proof that the contractor has the right level of expertise needed to work on your project. This will also allow you to check the contractor's record for complaints. Always verify the roofing license with the state division of professional licensing or the local city office before signing a contract.
Bonds
A bond is basically insurance to protect homeowners from contractor fraud. The contractor needs to provide a bond number and certification to you to ensure that they are properly bonded. If the roofer fails to meet any of their responsibilities based on the contract you sign with them, the homeowner may petition for reimbursement through a third-party, private bond issuer or a recovery fund held by the licensing municipality.
Insurance
Proof of workers' compensation and liability insurance should be provided to you before signing the contract as well. If an accident happens mid-project, workers' compensation insurance will cover the medical expenses of the crew members injured on your property. Liability insurance, on the other hand, covers damage to your property. Without these coverages, you might end up being liable for the accidents and damage that occurred on your property.
State Roofing Company Credentials
In Oregon, roofing contractors are required to have a license. They must complete pre-license training and pass a test before it will be issued from the Construction Contractors Board. They are also required to show proof of general liability insurance and worker's compensation insurance.
---
Roofing Industry Sector Credentials
Most roofers choose to work with specific manufacturers for their materials. Often these companies offer classes to educate contractors on the specifics of their products called factory training. With this as part of a roofing company's credentials, you can be assured that their workers know exactly how to install a particular brand of material safely. These manufacturers recognize just a few local roofers for their expertise in installation and their commitment to quality work. Look for trustworthy roofers to have designations such as these:
GAF Master Elite Contractor
As one of the oldest roofing material manufacturers, GAF puts contractors through a rigorous screening process. Ensuring they are licensed and carry adequate insurance top the thorough list of criteria a roofer must meet to obtain this prestigious title. Currently only 3 percent of all contractors in the U.S. can claim this designation.
Owens Corning Preferred Contractor
Safety is the number one requirement for this certification. But they also require a high level of commitment to other important aspects of the roofing industry such as customer service, a stable business, all appropriate licenses, a minimum general liability insurance policy, and knowledge of the latest standards and technologies for roofing installation and repair in Oregon.
Shingle Master™ Certified
CertainTeed offers the ShingleMaster™ Credential Course which ensures your contractor is well versed in the latest installation techniques and procedures for installing CertainTeed products. They require that roofers employ a crew that has at least one supervisor and two installers who are Master Shingle Applicator qualified in order to provide this accreditation.
---
Extended Roofing Warranty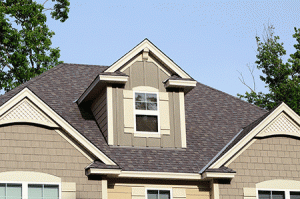 Extended warranties are backed by material manufacturers. These go beyond just the basic warranty that all contractors can provide for workmanship issues and defects. The extended warranty guarantees that the roof was installed according to manufacturer specifications and will be serviced at regular intervals to check for damage and make repairs.
The company you are looking at may have more qualifications than what is listed here, but these are a great place to get started when you are thinking about hiring a roofing contractor in Portland. A questionable contractor may have expired licenses or may not be able to provide you proof of insurance. Be sure to follow up on the validity of any credentials that you are provided with and do not sign the contract until you have done so.
Do you think your roof is in need of repair or are you looking to replace your roof? Pioneer Roofers is a licensed, bonded and insured contracting company. When it comes to your roof, we have 20 years of experience and will provide the quality materials to make your home beautiful. Our roofing contractors can do more than simple jobs. We can perform any type of roof work. Our training and experience is what sets us apart from our competition.
Get in touch with Pioneer Roofers today for an estimate and speak to one of our expert contractors about increasing the value of your home today!
---